My whole pregnancy I was never nervous when I thought about the delivery of my baby. That was the case up until about 2 weeks before my due date. Whenever I'd think about it I would get all kinds of nervous & scared of the "unknown". I would ask my friends & SIL's every little detail of how their deliveries went to try & reassure myself that everything was going to be JUST FINE.
I had been experiencing Braxton Hicks contractions since about 25 weeks along & at about 38 weeks they started to become a lot more frequent. About every 10-20 minutes apart. I knew that these weren't active labor contractions because they weren't close enough together but I kept anticipating with each one that they'd start to come closer together.
My doc left for Hawaii, so I went to my last prenatal appointment on June 26th with Dr. Bierer & he reassured me that I was very close. He also let me schedule an induction date for June 30th. I was so excited that no matter what I was going to be able to meet my little girl that week! The next day was my official due date, but there was no sign of my baby coming... until about midnight that night when my contractions were about every 5-10 minutes for about an hour. Tyler fell asleep but I laid awake timing them. The next hour and a half as I timed them they were 3 minutes apart & becoming quite painful. I knew these were the REAL DEAL. So I woke Tyler & told him I thought we should head to the hospital!
Of course, we hadn't pre-packed a thing so we didn't leave the house for another 45 minutes. My poor doggies were so confused at why we were leaving in the middle of the night.
I was amazed at how calm I felt on the way to the hospital, my adrenaline was pumping of course so I was shaking but I wasn't scared whatsoever. Surprisingly, Tyler was the same way, excited & nervous I suppose.
I called my Mom to tell her what was happening & she & my Dad headed up to the hospital not too long after that.
We arrived at the hospital around 2:30am & I was admitted pretty quickly. I was given an IV to start fluids & a couple hours later the nurse offered me some pain medicine to take the edge off the contractions while I was waiting for the epidural - yes, please! :) Tyler says I was completely crazy - I don't remember a thing besides feeling as high as a kite - ha!
The nurse came in to tell me they were coming in to do the epidural so I asked my Dad & Tyler to give me a blessing to help me not be nervous & also for a safe delivery. I am so grateful to have men in my life who hold the priesthood & I know it helped me through the whole labor & delivery. I felt pretty calm as the anesthesiologist came in & performed the epidural. It was a piece of cake! The IV hurt worse than the epidural! haha. And I felt blissful about 10 min later when I couldn't feel my painful contractions anymore! They immediately came in & broke my water (strangest feeling ever) & then started me on low doses of Pitocin to get my contractions stronger.
The next several hours were spent "hanging out" & I am happy that I had company. My little sister, Karli, came as well as Tyler's Mom, Amy & my best friend, Laura.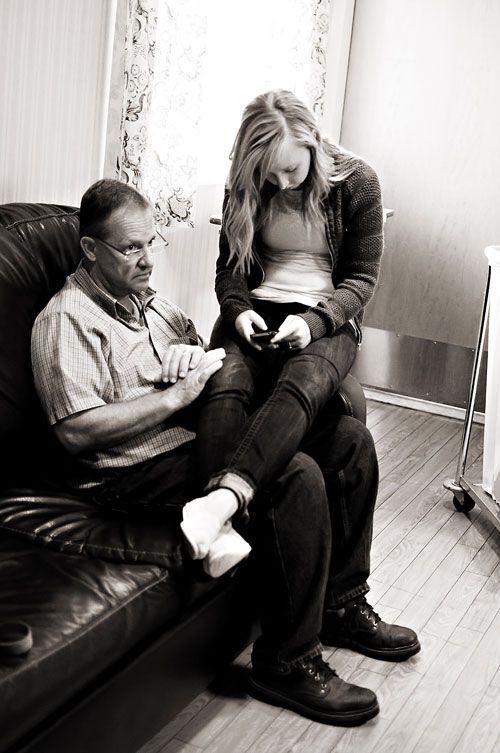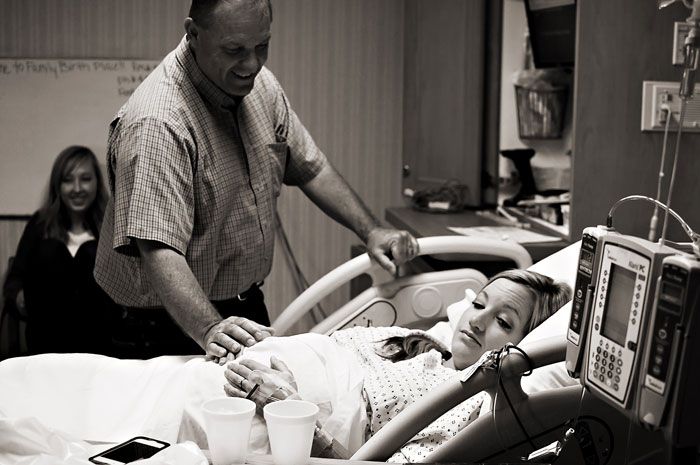 Tyler & my Dad were such an important part of this day. They were at my side the entire way through & I am so grateful that I have them in my life.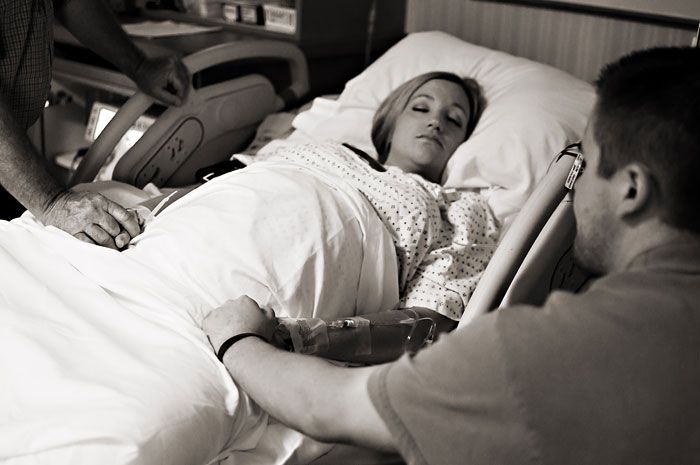 I progressed pretty quickly for a first time delivery. I went from 4cm to 9cm in a matter of a few hours. At about 10:30am I started to feel extremely uncomfortable during the contractions. Whitley was putting extreme pressure on my tailbone & I could barely tolerate it. The nurse asked me if it relieved any of the discomfort if I pushed during the contractions, & it did, so she pushed with me for the next 45 minutes. After about 30 minutes of pushing the nurse said Whitley was crowning & asked if Tyler wanted to see. He was skeptical at first so my Mom looked and was so excited to announce that she had TONS of dark hair. Of course, this made Tyler excited too, so he finally got the courage to take a peek :)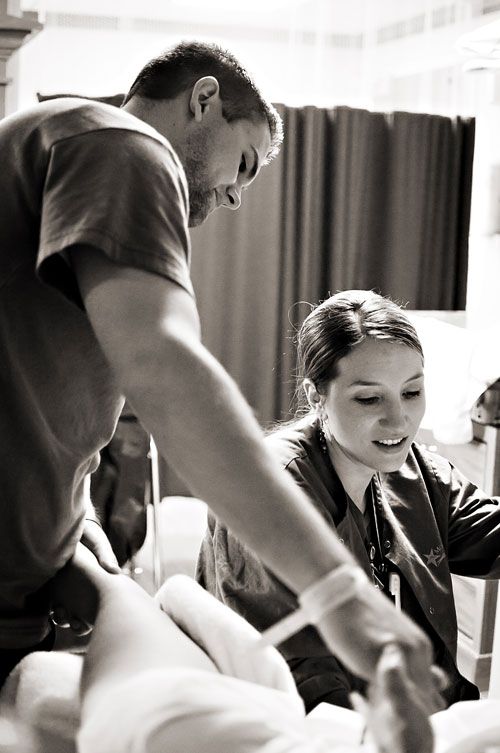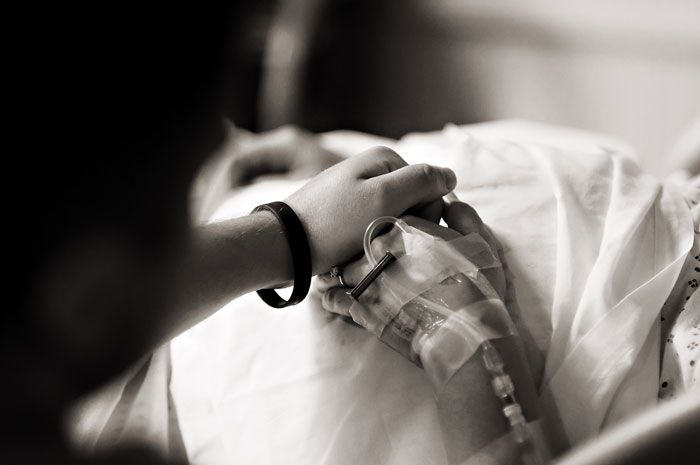 The nurse then told me I had to stop pushing until the Doctor showed up or else he wouldn't be here when she made her debut. She said in her whole career as a labor & delivery nurse she had never let a doctor miss a delivery & she wasn't about to let it happen now.
Luckily, Dr. Bierer showed up quickly.
I pushed with him for about 15 minutes before little miss Whitley arrived!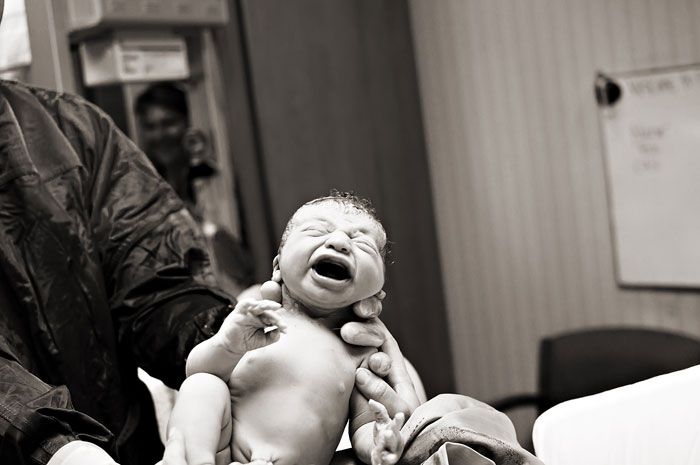 It was an unbelievable experience, to feel so close to Heaven & to meet my baby girl for the first time. To hold her tiny body in my arms & see her sweet face. Every pain, every discomfort now completely forgotten and 100% worth it. It is indescribable to explain the feelings felt in these first moments & to express the love & gratitude we have for this amazing spirit that Heavenly Father has trusted us with. I will never forget the look on Tyler's face when he held his sweet daughter for the first time, what an incredible Father he already is!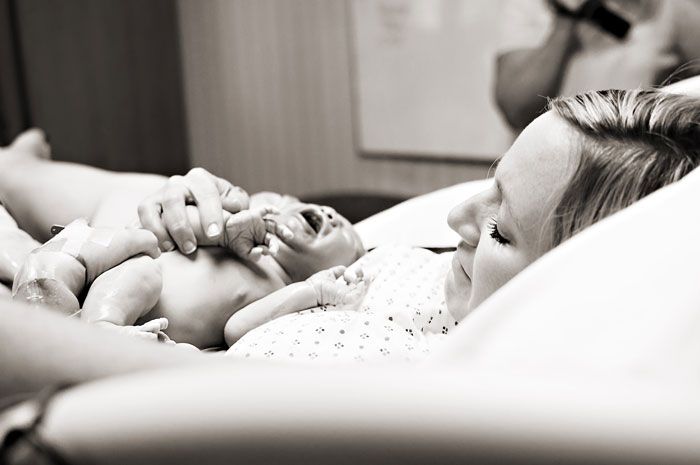 {I'll never forget this moment}
{Tyler was brave & cut the umbilical cord}
{First diaper by her father}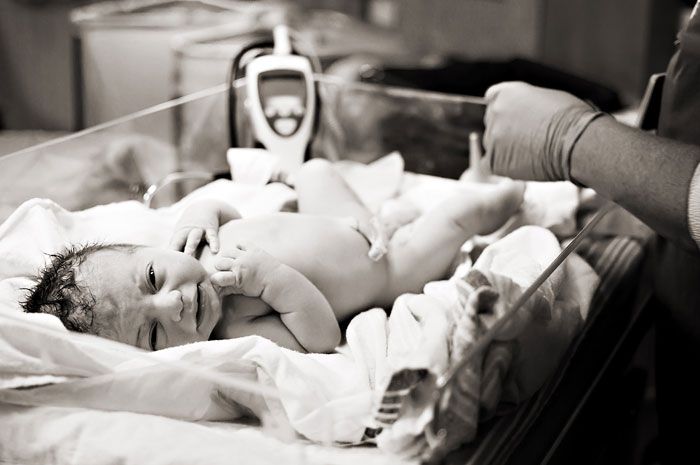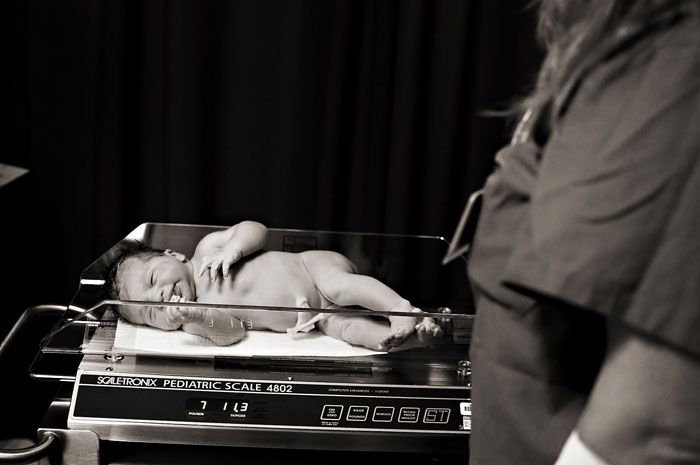 {7 lbs 11 oz & 20 inches long!}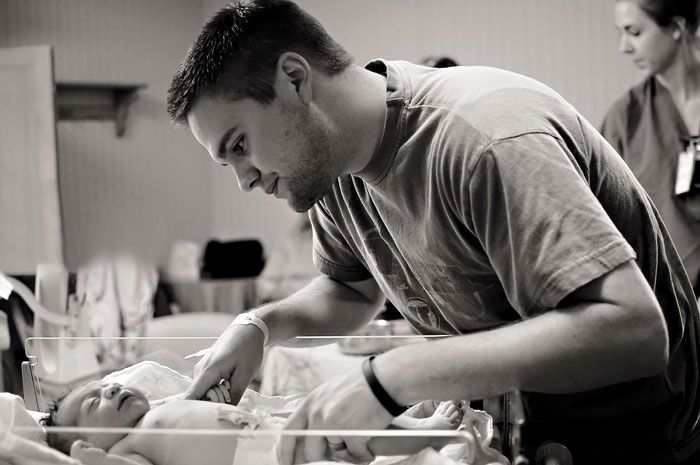 {First glances from her father}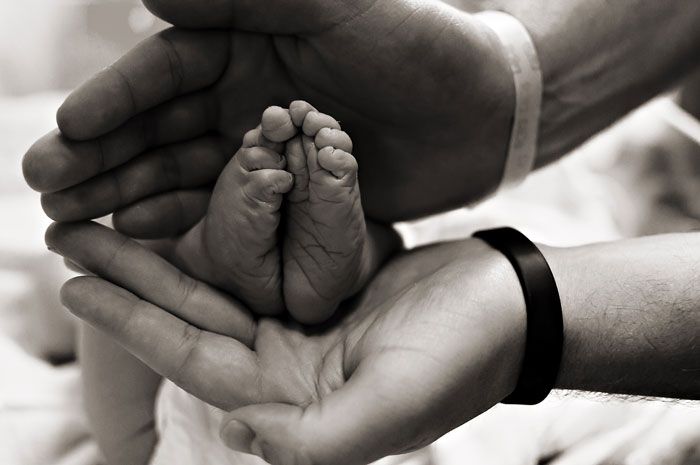 {An embrace I'll never forget as my Dad told me how proud he was}
{Meeting Grandma Amy for the first time}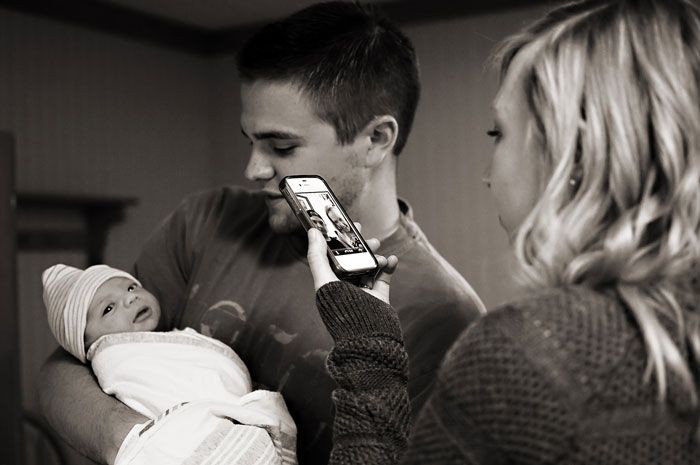 {Facetime with my little bro, Micah & little sis, Devanee}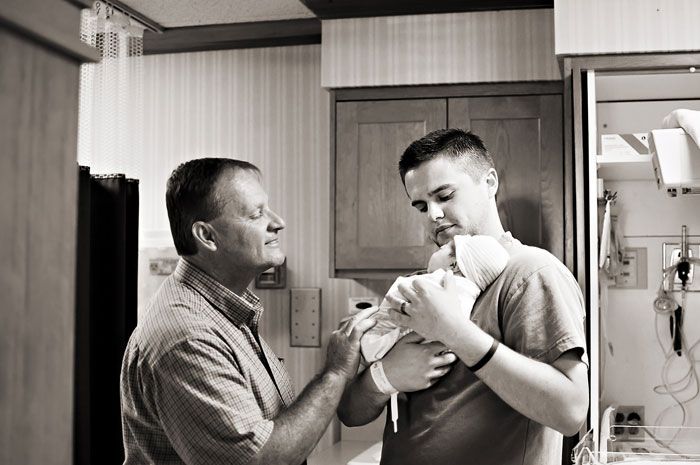 {Meeting Grandpa for the first time}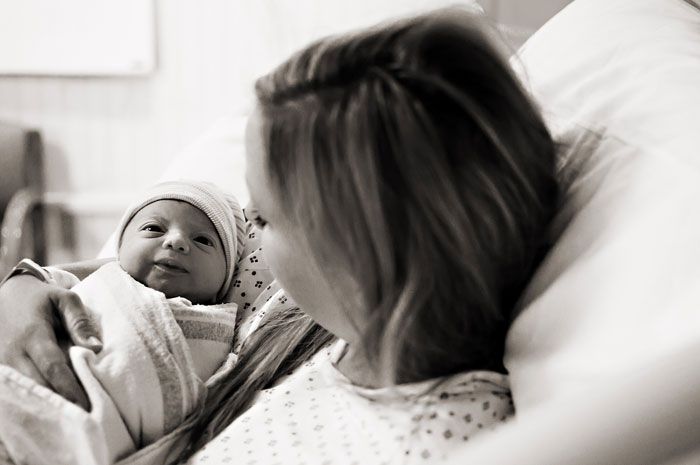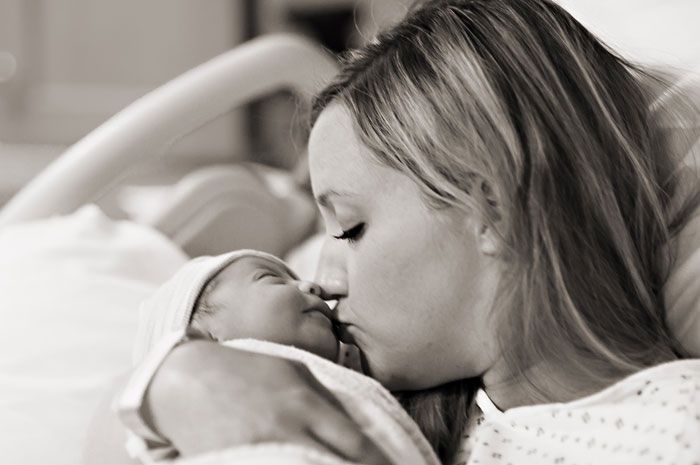 {already so in love.}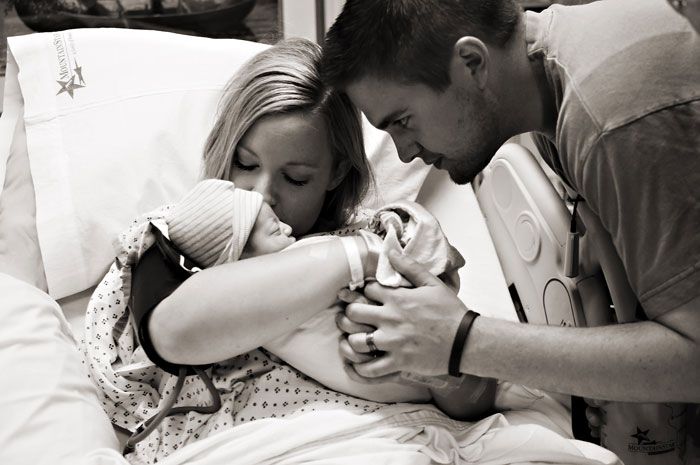 {our little family, together at last}
{meeting Auntie Karli for the first time}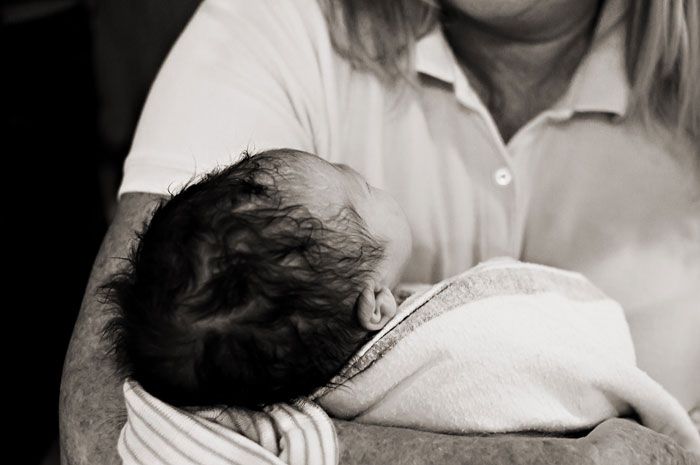 {lots of dark hair, like her daddy!}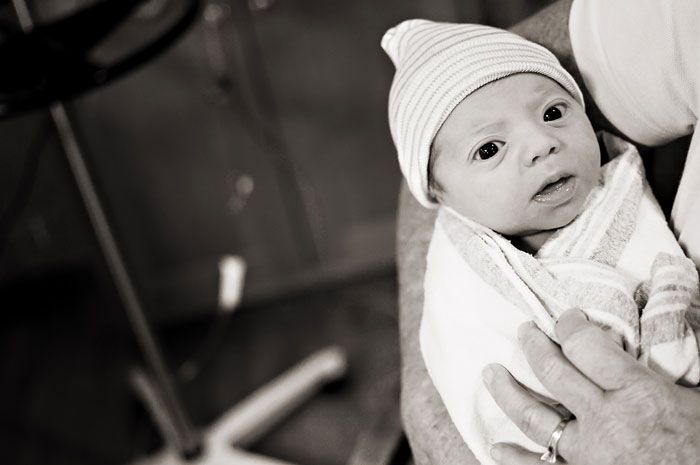 {wide eyed & alert right after birth}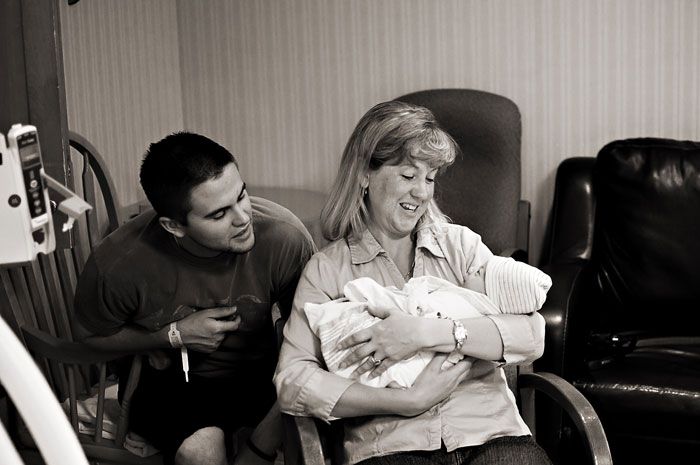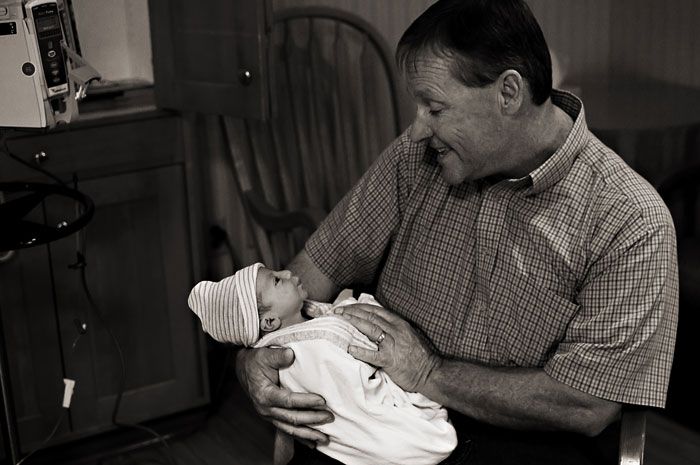 {meeting Grandma Judy for the first time}
To view the Whitley's birth story video slideshow visit