For Christmas, I bought Tyler tickets to see Zac Brown Band in concert. It's one of his favs as of late & I really enjoy them a lot too! The concert was a little over a week ago & I decided to take my 5D Mark II to try and get some good images of the concert. It was so incredibly heavy that I only had it out for the very beginning of the show - enough to get a few images of Zac at least.
We had pretty good seats, but it was still far enough back on the floor that with my vertical challenges it was hard for me to get good views :)

Nic Cowan & Sonia Leigh opened for them - we liked Nic but weren't too excited about Sonia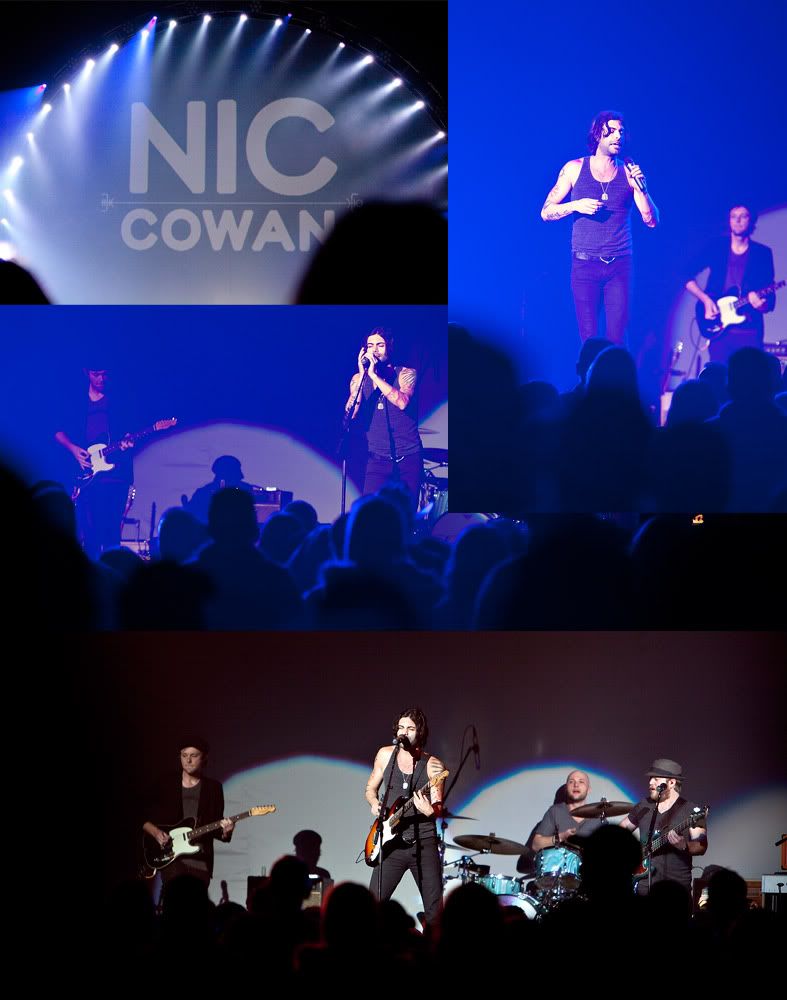 They were SOOOO good live & I am so so glad. I hate to see an artist that sounds nothing like they do on the radio. That's one of the reasons I am such a big Rascal Flatts fan.
He sang almost all of his popular songs & the ones I wasn't as familiar with I still enjoyed a lot!
I am so glad Tyler enjoyed it & I am pretty sure Baby did as well - dancing like crazy in my belly!